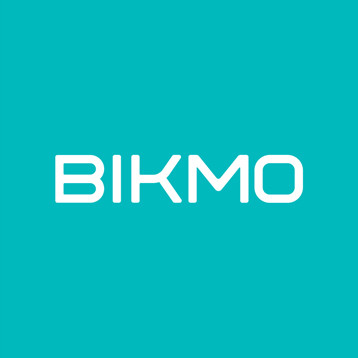 We know how important bike security and protection is to most of our customers, and rightly so.
Our Bikehangars are carefully designed to maximise security so theft, vandalism and damage is very rare thankfully. As tough as they are however, we know that leaving your bike unattended can be a worry. For peace of mind you should consider having suitable insurance in place – especially if your bike is valuable.
We hope this advice page will help you to understand what you should consider with insurance as a Bikehangar user. We can also offer you 10% off Bikmo cycle insurance*if you want to get insured with their Bikehangar-ready cover (*until 31st January 2019).
Cyclehoop's Theft + Damage Policy
Insurance is not included in your membership. You park your bike in our Bikehangars entirely at your own risk. That is why we always recommend using a quality lock with an appropriate level of security for your bike value.
Home Insurance Cover
Many cyclists assume that they have all the cover they need under their home insurance, but have never checked the smallprint. If this sounds like you, we'd strongly recommend reading the wording carefully to make sure you have the level of cover you want.
If your home insurance provider covers cycles, they will usually want to know some more details like the manufacturer, model and value. They may charge an extra premium to insure higher value bikes, especially to cover them away from home, which will apply to Bikehangars.
The cover with home insurance will often be limited, and there's likely to be restrictions that you may not be comfortable with. Here are some tips on what to look out for when checking your existing policy, or considering a new one:
Away from home cover
Nearly all insurers will consider a bike parked in our Bikehangars as being 'away from home'. Many policies won't cover your bike for theft or damage away from home, or may impose restrictions.
Maximum value
Your policy will come with a limit on individual items. If your bike is worth more than this limit then your bike may not be properly insured. The insurer will likely charge you an extra premium to cover higher values, or may not be able to increase this as high as you need.
Excess payments
It's important you check how much you would need to pay yourself if you make a claim. You could find that the excess on your home insurance policy is too high to make it worthwhile.
Premium increases
If you make a claim on home insurance, it will probably increase your premium for following years.
If these are issues with your home insurance, it may be worth removing your bikes from this policy and insuring your bikes separately with cycle-specific insurance. This may give you better suited cover and protect your home insurance 'no-claims-bonus'. See below for cycle insurance advice.
If you get the cover you need under your home insurance – great. Remember – if you've agreed a change in your policy or they have made an exception for you (usually called an 'endorsement') then make sure that you have it in writing to avoid disagreement down the line.
Cycle-Specific Insurance
Here are some of the reasons that cyclists might choose to take out specialist cycle insurance:
They don't have home insurance, and their bikes are their main valuable possessions.

Their home insurance doesn't offer the cover required e.g. doesn't cover bikes away from home or is limited.

The excess on their home insurance is too high for the value of the bike.

They want to protect their home insurance no-claims bonus by insuring separately.

They ride a lot and/or have lots of bikes and find cycle insurance better suited.
Unfortunately, as with home insurance, almost all specialist cycle insurance policies still treat your bike as 'away from home' whilst parked in a Bikehangar. This means that, in most cases, your bike will no longer be insured after 12 hours if left unattended. This clause is usually defined as 'abandonment' in your policy wording.
To help you out, we've checked out some popular policies and pulled together the time limits under this restriction. We've included Bikmo as our selected insurance partner who approve the use of Bikehangars, and have a flexible view on their use.
| | | |
| --- | --- | --- |
| Company | Bikehangar definition | Hours unattended until uninsured |
| Cycleguard | Away from insured location | 18 hours |
| Cycleplan | Away from insured location | 12 hours |
| PedalSure | Away from insured location | 12 hours |
| Yellow Jersey | Away from insured location | 12 hours |
| Bikmo | At home | No time limit |
(information correct at date of last check on 1st March 2018)
In these cases, your bike would be insured whilst parked in a Bikehangar for more than 12 or 18 hours.
To help Cyclehoop Rentals customers save time and money, we've worked with Bikmo cycle insurance to offer you a discounted rate on their cover.
Bikmo Cycle Insurance
Bikmo is award winning cycle insurance, by cyclists. Their policy offers theft, accidental damage and vandalism cover for your bikes and kit, plus public liability and personal accident cover for yourself.
They are the only specialist cycle insurer (as far as we know!) to recognise Bikehangars as a suitable storage option for long periods of time. Because they treat the Bikehangar as 'at home' they don't limit the time your bike can be parked unattended whilst remaining insured. Your bike must still be locked in accordance with their locking requirements, and your Cyclehoop space must be 500m or less from your insured address.
Feefo gave Bikmo their 'Gold Trusted Service Award' in 2018 and their customers rate them 'excellent'. Their policy is underwritten by Hiscox, so claims are processed fairly and swiftly.
Special Offer
Cyclehoop Rentals customers currently get 10% discount off a Bikmo policy (minimum premium applies).
To get a quote and claim your discount visit https://bikmo.com/cyclehoop or use code HOOP at the checkout.
Case Study
Bikehangar user Rosie from Southwark purchased a Bikmo policy and hasn't looked back. Read her story here.